The Request
Can 300 cubic yards of mulch be spread up and down Fee Lane the weekend of move-ins?
Sure!

Can you weed the areas first?
Yes we can.
Make nice mulch edges?
Yep.
Actually, can it all be done on Sunday?
….Yes.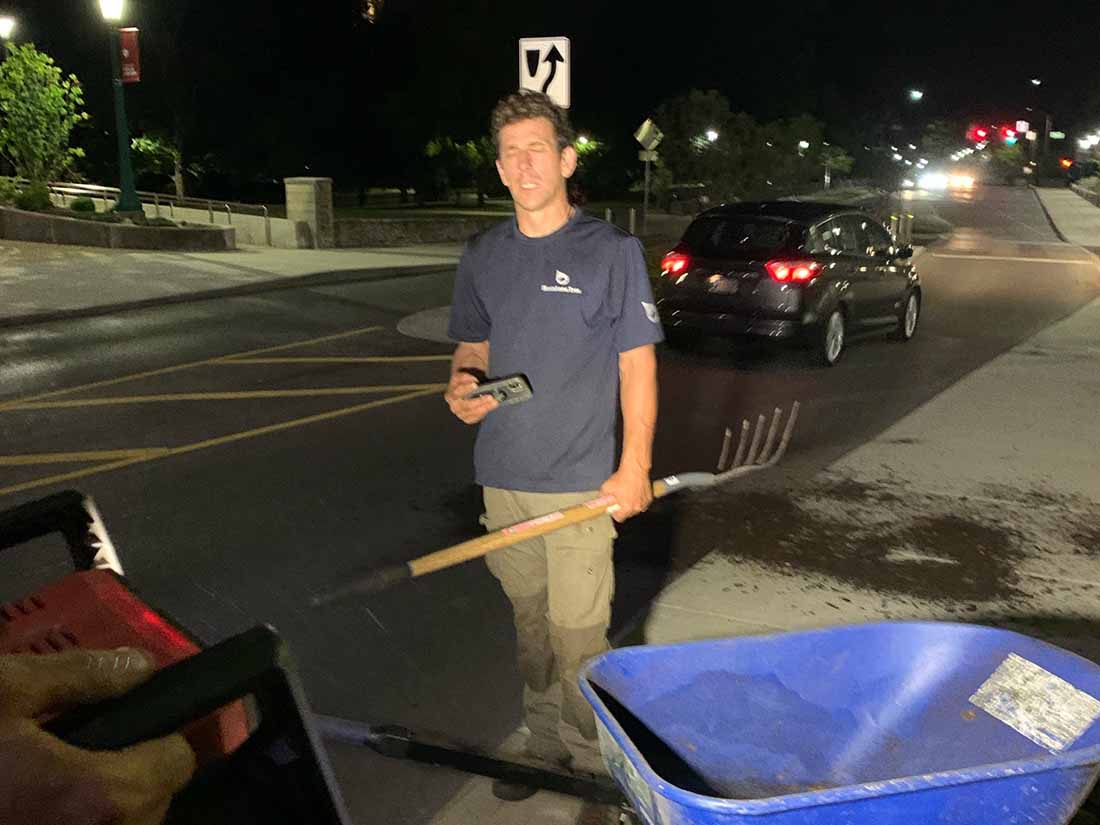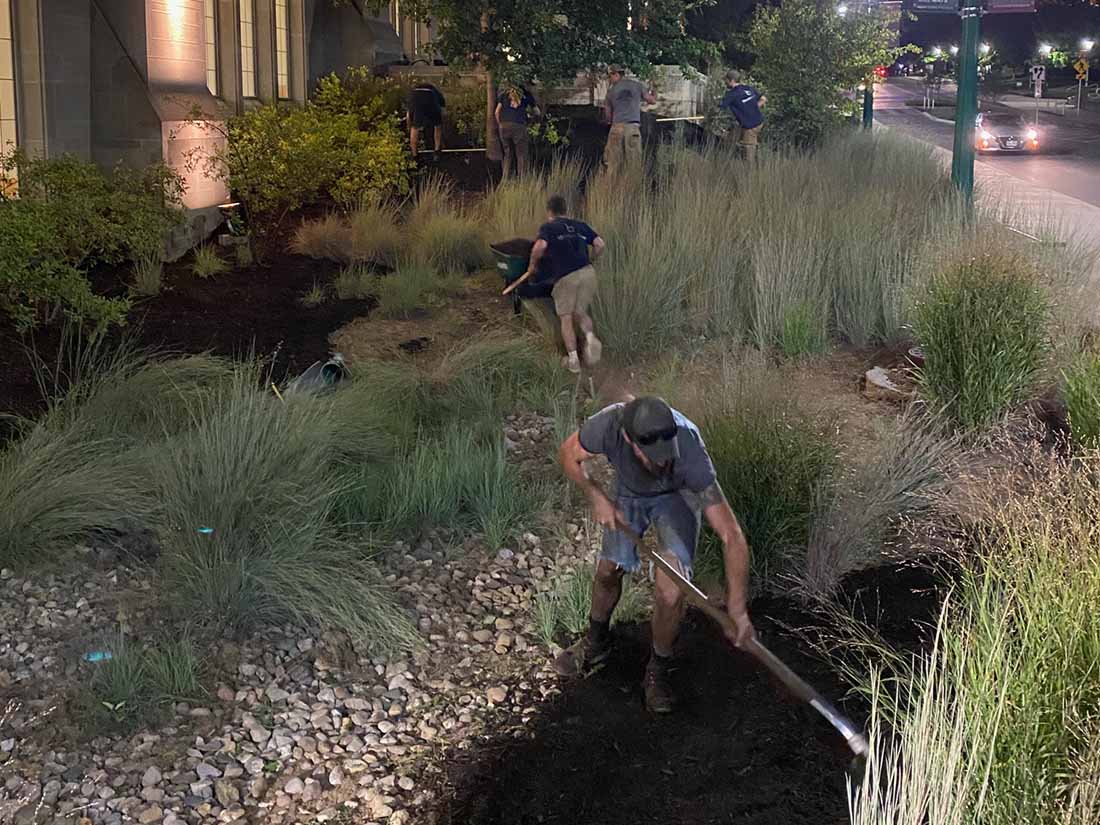 19 hour non-stop Sunday.
---
The Results
One long planting bed outside Godfrey Graduate and Executive Education Center, complete with our whole tree mulch.